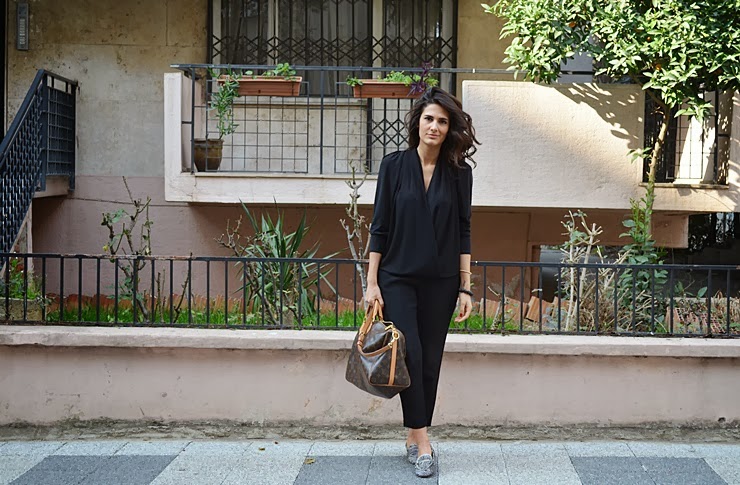 Bugünden hızlı birkaç kare ve bu vesileyle son zamanlardaki üniformam ile sizi
tanıştırmak isterim.
Üstümdekiler Zara'dan, üzerinde adımın baş harflerinin bulunduğu ve benim ipad ve küçük not defterimi taşıdığım çantam
Mehry Mu
'nun bana yılbaşı hediyesi.
Süper bir gün olsun!
A few quick shots from this morning.
This outfit is definitely my uniform nowadays.
Total look from Zara and the clutch with my initials on is a lovely new year's gift from one of my favorite Turkish brands, Mehry Mu.