İyi bir uykudan sonra bol oksijenli ve sessiz bir Konyaaltı sabahına doğru yola çıktık.
Manzara herşeyi layıkıyla özetliyor.
Keşke her Pazartesi böyle huzurlu olsa dedirten,
oldukça uzun süren kahvaltı, kahve, sohbet, sessizlik ve dinginlik sonrası benim "turist" olarak en sevdiğim yer olan Kaleiçi'ne doğru tramvayla hareket ettik.
Burada en azından bir tur atmaya bayılıyorum. Sokakları ve sokaklarında kaybolmak en büyük keyfim.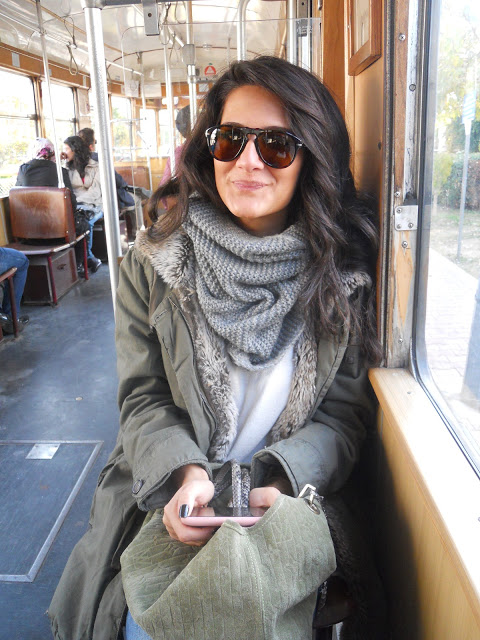 Bu tatlılığın adı da Boncuk.
Kaleiçi'nde pek meşhurmuş. Her yerden aniden karşınıza çıkabilir.
Ayrıca poz vermeyi çok seviyor.
Aralarda dolaşırken benim her seferinde önünde poz verdiğim ama adını ezberleyemediğim oteli görüyoruz. Tabi yine önünde pozlarım var ama yine adı aklımda değil.
Antalya'dan bu kadar.. Artık normal hayata dönmüş fotoğraflarla karşınızda olacağım =)
The last day in Antalya started with a tranquil breakfast at Konyaalti.
I truly love this place as you have a marvellous sea view.
The next destination was Kaleici via my favorite type of transportation, tramcar.
Kaleici is a lovely place for tourists. You should get lost in the narrow streets and take a lot of fascinating pictures.
This is all from Antalya. Next posts will be more from the current daily life of mine =)