Zamanda geriye doğru gidiyorum ve sadece 2014'ün sonu, 2015'in başına şöyle bir bakıyorum… Mezun olur olmaz başladığım işimden ayrılma ve artık blog'umla ilerleme kararım ile beraber yepyeni ve beni neyin beklediğini bilmediğim yeni hayatıma adım attığım o günlerde tamamen tesadüfen gönderdiği müthiş içten bir mesaj ile hayatıma asistanım olarak giren, güzel ruhu ile gönlümü fetheden ve çalışkanlığıyla birlikte olduğumuz dönemde beni kuş gibi hafifleten canım Kristin dün hayattaki en büyük aşkı ile evlendi! Ne kadar heyecanlandığımı, ne kadar duygulandığımı tarif edebilecek sözcük sanırım bulamıyorum…
Kilisede gerçekleşen törene gitmeden önce blog için birkaç fotoğraf da çekmek istedim. İyi ki gitmeden çekmişim çünkü dönüş yolunda makyajım mutluluk gözyaşları sebebiyle biraz bozulmuştu…
Hayatımızdaki özel insanlar, iyi ki varlar. Sonsuza dek mutlu ol Kristin, seni seviyorum!
Wearing
Mackha yeni sezon elbise/ AW2017-18 dress, Zara yeni sezon küpeler/ new season earrings, Christian Louboutin topuklular/ heels, Zara clutch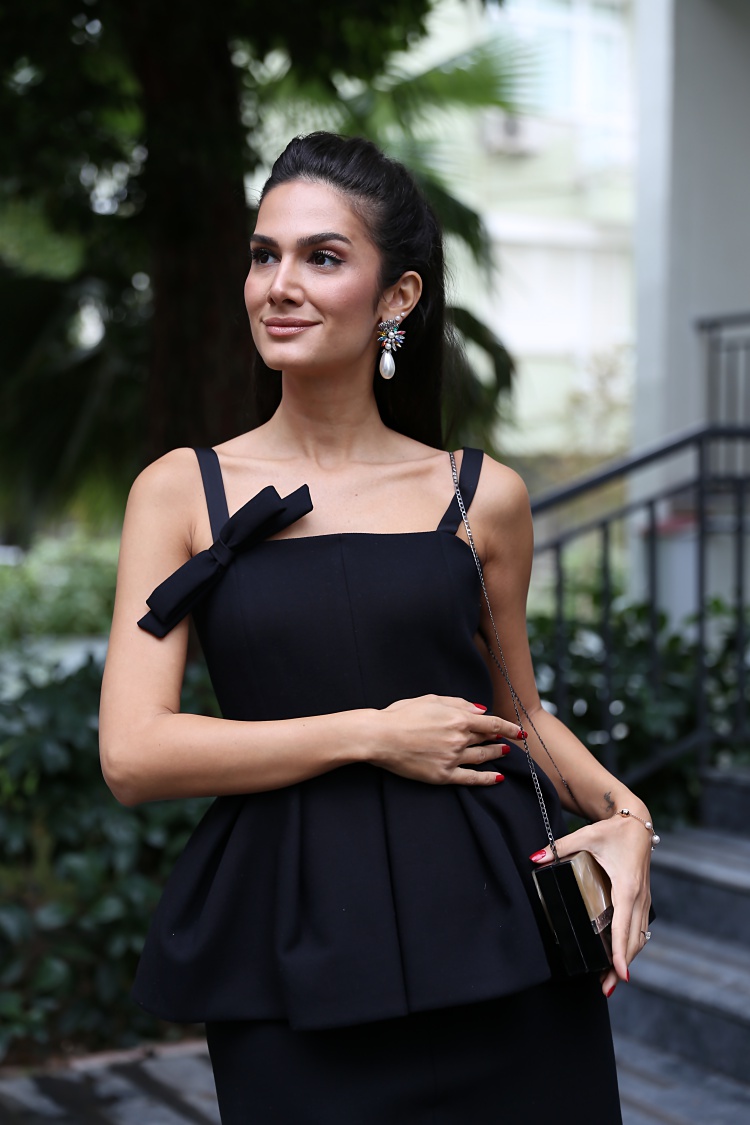 So… Time travelling back to the end of 2014 and the beginning of 2015 when there was this huge turning point in my career... You guys probably remember that I decided to quit my job back then and turned my blog into my full time job. It was those days when Kristin sent me a sincere message and asked to be my assistant. With her gorgeous soul and tender heart, she became such a good friend to me as well… Not to mention how she helped me out with my business with all her hardworking skills…
Coming to yesterday, Kristin was getting married to the love of her life and I was invited to the church to witness to this special moments. I cannot express my feelings through words because it was such a precious day for me to see one of my loved ones in such a blessed mood. This is why I am grateful that I took a couple of outfit photos before the wedding since there was no proper make-up after crying a little bit at the ceremony.
Well… Kristin, you are such a beautiful star, keep on shining and I am wishing you guys a beautiful life journey– always together hand-in-hand. I love you!