Herkese merhaba! Antalya'nın sıcak ve güneşli havasından dün akşam itibariyle İstanbul'a dönmüş bulunmaktayım. Antalya'dayken de yan gelip yatmadım, sürekli telefon ve mail trafiği devam etti ama harika dinlendim!
Evet lafı uzatmayayım.
Antalya'dayken aldığım bir mail beni çok mutlu etti.
Bu yaz Roma'da ben Superga mağazasının önünde 39 numara Mickey'li Superga nasıl kalmaz diye hayıflanırken çok tatlı bir hanım beni durdurup yeni bir blog hazırlıyor olduğunu, farklı kentlerde yakaladığı ve tarzını beğendiği kişileri fotoğraflayıp blog'unda paylaşacağını söyledi. Benim de o günkü şortumu çok beğenmişti ve blog'unda paylaşmak istiyordu.
İşte aşağıda göreceğiniz kare o zaman Janina tarafından çekildi.
Lütfen fotoğrafımdaki 32 dişim dışarıda gülüşüm ile ilgili kötü yorum yazmayın 🙂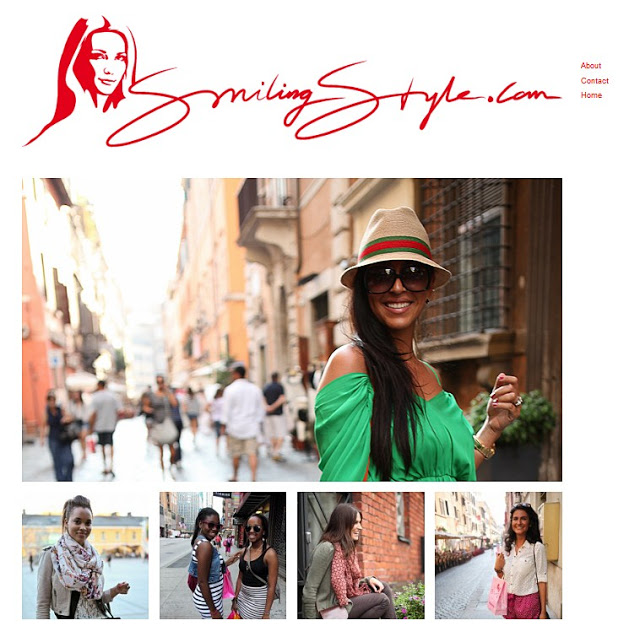 Jello everyone!
Just came back from a lovely three days vacay and found myself in my inbox full of 500+ mails. I was also fully booked with calls and mails during my stay in Antalya but had a veeery good rest.
Anyway, let me share with you some "smiling" news!
This summer when we were in Rome, a young lady came and asked whether she can take a photo of my outfit. Her name was Janina and she was photographing the street styles around the world. It was a great pleasure and excitement for me!
This weekend she launched her blog, smiling style. The name is just as positive as Janina herself. I truly think the blog is lovely! I will be waiting for her and her husband in Istanbul, I am sure she will like the style of Turkish people.
Thank you so much Janina and I am wishing you much success!