İstanbul'da en sevdiğim yerlerin başında tarihi yerler, özellikle Sultanahmet tarafı geliyor. Yaklaşık on gün önce yine bir Sultanahmet turundan bazı kareleri paylaşmak istedim. Muhtemelen üzerimdekini soracaksınız ancak çok uzun zaman önce alınmış bir tshirt, Amerika'dan ve yeri bilmiyorum. Espadrillerimi Nice'de salaş bir dükkandan almıştım. Çantam Zara, gözlüğüm Persol.
I am totally in love with Old Town, especially Sultan Ahmed a.k.a Blue Mosque and around. Around ten days ago, we had a lovely spree and here I would love to share some pics with you as well. You'll probably ask about the tee I am wearing but I really do not remember the store– it was bought from one of the US trips many years ago. Zara bag, Persol shades and red espadrilles from a local store in Nice.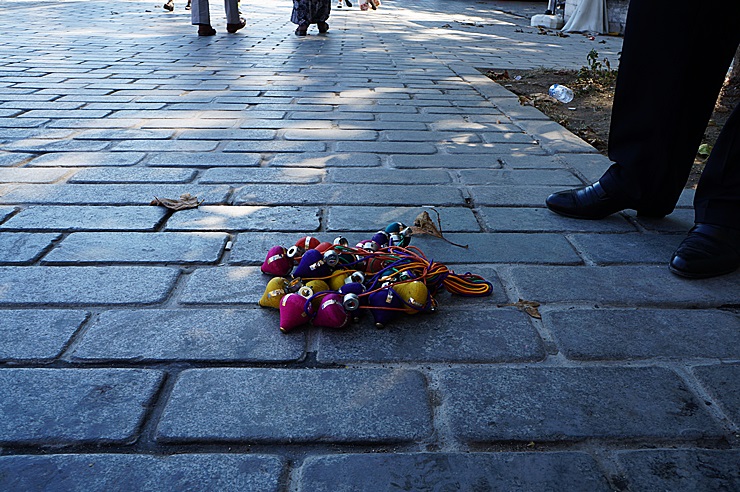 Outfit pics by my dearest sis N.
♥