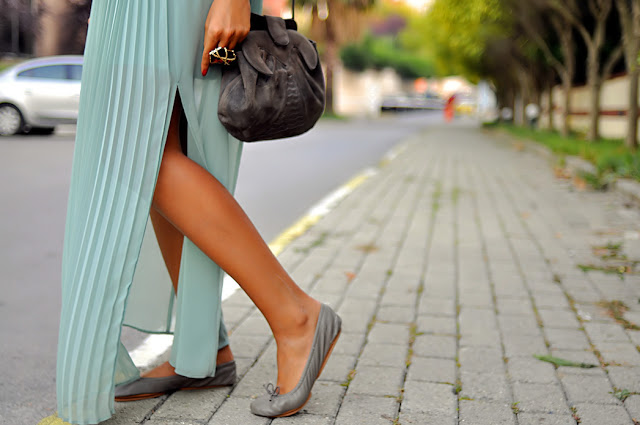 Cuma günü yazın son demlerini yaşarken çekildi bu fotoğraflar. Ofis sonrası kızlar buluşmasına doğru yetişmeye çalışırken, bir yandan mail okuyup bir yandan poz verme çabaları.
Yayınlanması bu mega yağışlı güne kısmetmiş.
Etek H&M'den.
Gömleği zaten biliyorsunuz, herhalde bu yaz en çok onu giydim. Mango'dan. Aslında bikini üstüne giyerim diye almıştım, bikini hariç herşeyle kullandım.
Babetler Gap'ten. Bir kaç tane yedeklemek için dün gittim, malesef bu modeller kalmamış. Ama çok rahatlar, görürseniz mutlaka iki-üç çift almanızı tavsiye edebilirim.
Çenesi düşen blogger'ınızdan sevgiler, herkese yağmurlu da olsa iyi pazarlar!
Morning morning from a pretty rainy day in Istanbul.
Pics are from Friday evening. Finally out of office and heading to meet the girls for a catch up dinner.
I was wearing H&M skirt, Mango shirt ang Gap ballet flats. The comfiest flats ever.
Have a fab Sunday!